GEOCACHING - THE TREASURE OF BELMONT
back to list
GEOCACHING - THE TREASURE OF BELMONT
This geocaching route offers the possibility to discover a village established between forests and waterways. Walkers will enjoy the numerous wayside crosses and the streets bordered by typical Vosges farmhouses when wandering Belmont-sur-Buttant. The enigmas are accessible to everyone: both kids and adults. A great moment to spend with family!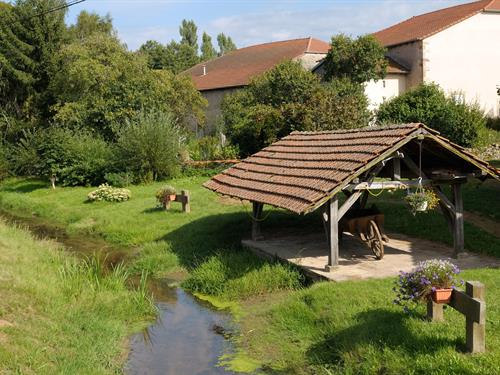 departure :
latitude : 48,2245787852399 / longitude : 6,76272662295242
Description of the tour :
Belmont-sur-Buttant is surrounded by forests and is close to the first foothills of the Vosges massif. The village of nearly 300 inhabitants is divided into two parts: Haut-Belmont and Void-de-Belmont. The Buttant is the small stream that you will hear splashing along the route. It flows towards Domfaing to join the river of the Mortagne.
Along the route, answer to the numerous suggested enigmas and find the Geocache!
To explore this fun trail, you can take the Geocaching sheets available at the Tourist Office. They can also be downloaded by clicking on the PDF link.