GEOCACHING - THE ARENTELE TREASURE
back to list
GEOCACHING - THE ARENTELE TREASURE
Go on an adventure with your family, discover the hints that allows answering to the enigmas that are accessible to everyone. This route of 1.5km is starting from the church of Pierrepont sur l'Arentèle and will give you and your family a great time! You can use a free mobile application as "Google Maps" if you do not have any GPS, or you can also borrow one at the Tourism Office of Bruyères Vallons des Vosges.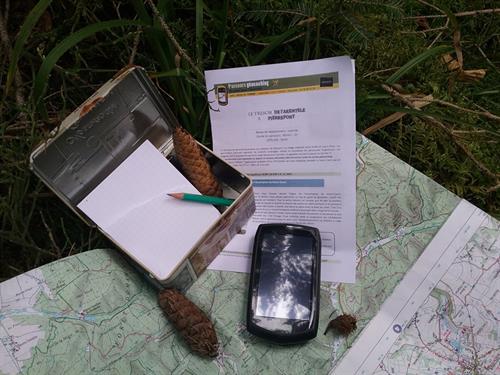 departure :
latitude : 48,2646571333321 / longitude : 6,64881588829894
Join the tour :
This fun trail makes you discover Pierrepont sur l'Arentèle. From this village which is crossed by the Arentèle river, along the enigmas you will discover its church, its medieval bridge and also a stone cross. By observing them carefully, these different monuments will provide you the answers that will guide you to the Geocache!
Description of the tour :
To explore this fun trail, you can take the Geocaching sheets available at the Tourist Office. They can also be downloaded by clicking on the PDF link.