GEOCACHING - THE DURBION'S TREASURE IN GUGNECOURT
back to list
GEOCACHING - THE DURBION'S TREASURE IN GUGNECOURT
Go on an adventure with your family, discover the hints that allow answering to the enigmas that are accessible to everyone. This route of 1.5km starting from the church of Gugnécourt will give you and your family a great time! You can use a free mobile application as "Google Maps" if you do not have any GPS, or you can also borrow one at the Tourism Office of Bruyères Vallons des Vosges.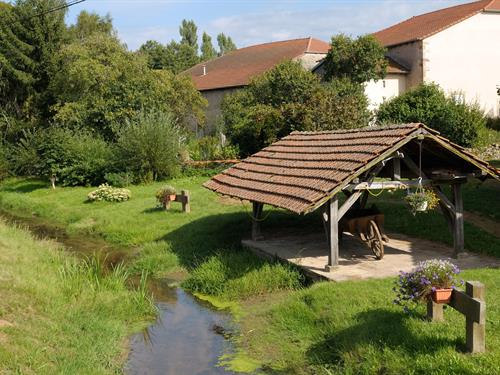 departure :
latitude : 48,2450822813859 / longitude : 6,62217350615402
Description of the tour :
This fun trail will make you discover the village of Gugnécourt, established between forests and waterways. After you observed the church, the enigmas will suggest crossing the Durbion river by taking the vaulted bridge, then you will enjoy the typical Vosges farms before arriving at the heart of the village, close to the school and the city hall.
Along the route, answer to the numerous suggested enigmas and find the Geocache! To explore this fun trail, you can take the Geocaching sheets available at the Tourist Office. They can also be downloaded by clicking on the PDF link.